LES PYTHONS DE LA FOURNAISE


Slp !
[LP - April 2016 - catalp022

]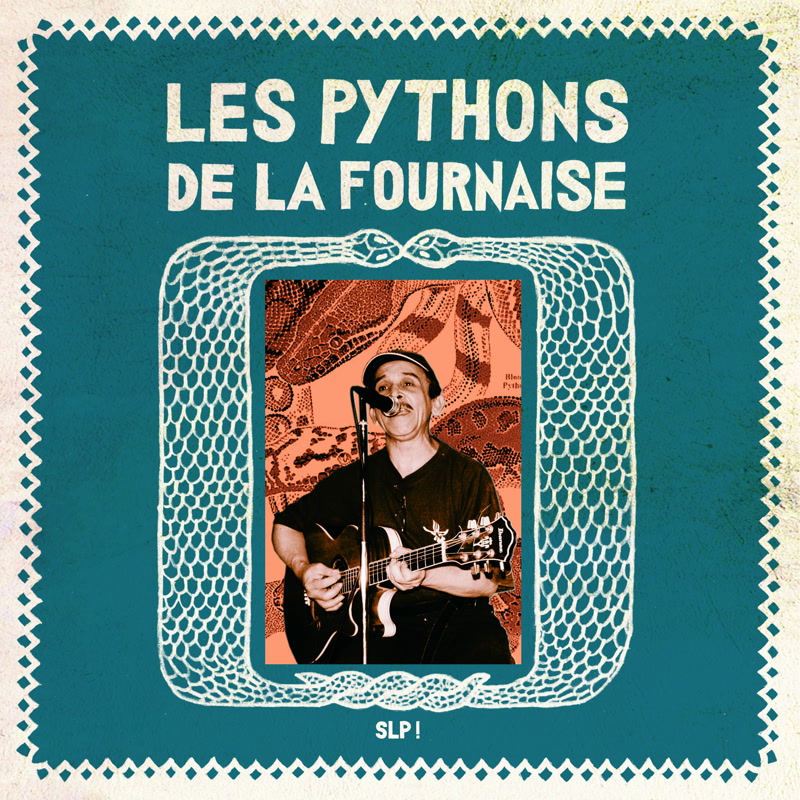 A1. Maloya Ton Tisane
A2. Pardon
A3. Sega Jamrosat
A4. Charlie O
A5. Ah Pauline !

B1. Ton Ti Gueule Rose
B2. Coq 1 Poule
B3. Ti Roger
B4. Pecheur 4 sous
Exquisit Franco-Creole supergroup Les Pythons de la Fournaise (named after the great volcano on the Reunion island) are rewarding us with their 2nd effort, Salut Les Pythons !

More songs, more groove, more emotion in this exciting long-player where the band show they not only can compose amazing tracks and develop their interpretation of classic Sega-Lontan (typical music genre from Reunion, Mauritius and surrounding islands); but also open their sound to broader, yet specific influences, ranging from 60's/70's psychedelia to Eastern harmonies or African rhythms.

In this LP the work on vocals is stunning; the 2-female duet in Maloya Ton Tisane is a delight, as well as Reunion-native Rene Cadet's emotion in songs like Pardon .
The combination between percussion and drums is extremely tight, yet supple and true to the unique groove of Sega music. Tracks like Ton Ti Gueul Rose are a pure expression of the band's inventivity - merciless Arp synthesizer and electric guitar galopping through a frenetic rhythm.

Produced by the Catapulte team, this LP also benefits from a beautiful screen-printed artwork with a hand- glued photograph, different for each Vinyl copy - a unique object!