REG & THE RECTIFIERS


When The Love Is True
7'' Single - November 2013 -

catasg014

Get the overproof Rum out and put your dancing shoes on! Here comes Reg and the Rectifiers, a young and fresh Reggae/Rocksteady quintet that stands out by its excellent songwriting and its - successful - quest for authentic sound.
"When the Love is True" is a catchy hymn to love; perhaps the more "modern" side of the Rectifiers - a slow, atmospheric intro that builds up to a heavy, impeccable groove. Zoe's vocals (but who's Reg?) float on the swaying reggae machine while the sound transforms and leads the song to an explosive dubby ending. On the flip side, "Rocksteady" is the perfect mid-tempo floorfiller that will please the true fans of Jamaica's most soulful years - a song that pays tribute to great names such as Slim Smith, Roy Shirley or Dawn Penn, without any predictable cliches or gimmicks!

This single leaves us to long for more amazing tunes, and while the band's first LP is in the making, Reg and the Rectifiers can be caught playing live shows in their home countries (UK and France) where they shared stages with Julian Marley, Imperial Tiger Orchestra, Severed Limb - amongst others... Vibes!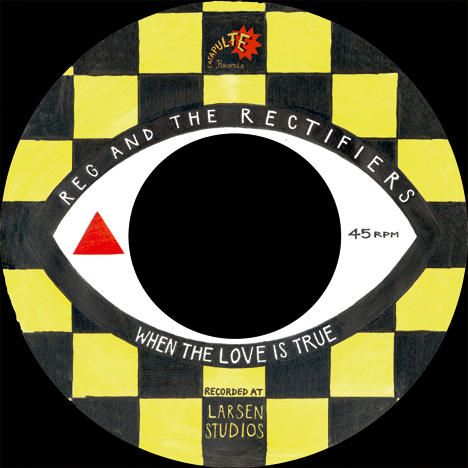 A
When The Love Is True
B

Rocksteady